LTS Team representing Luxembourg at the International CanSat Competition
A team of 4 LTS students has taken part in the CanSat competition 2020-2021 organized by the European Space Agency (ESA) and ESERO Luxembourg. It offered our students an exciting opportunity to experience a space project first-hand and authentically.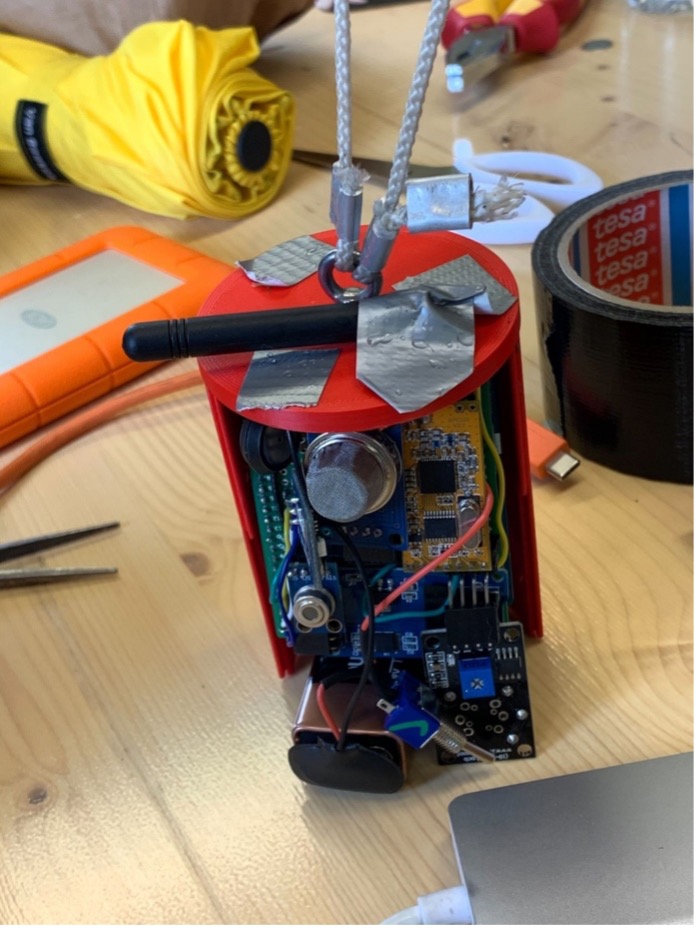 What is the CanSat Competition?
Initiated by the ESA to promote STEM literacy amongst young European students, the CanSat is a simulation of a real satellite, integrated within the volume and shape of a soft drink can. The team's challenge is to fit all the major subsystems of a satellite inside this minimal volume, launched by a small rocket up to an altitude of 1 km. As the CanSat descends, its mission begins.
1st Prize at the Luxembourgish Qualifier Round
The national competition for the 2021 edition organised by ESERO Luxembourg took place in the Elsenborn Air Base in June. The teams conducted their scientific experiments during the descents of the CanSat. Our LTS team answered the research question about how the presence of greenhouse gasses, ozone, and radiation change with altitude and how this affects the climate change and the destruction of the Ozone layer of our atmosphere. All Luxembourgish teams presented their final reports afterwards at the Luxembourg Science Center where our LTS team won the 1st prize.
European Final Competition
This meant that our students, Eva, Hannah, Félix and Antonio got the opportunity to represent Luxembourg in the European edition of the competition taking place end of September/beginning of October. They were competing with teams of 19 European countries, of which all had to present their project to an international jury and had to solve 3 challenges related to their project. The challenges consisted of adapting the CanSat to be more power efficient, have more precise air sensors and to discuss how it could be adapted for potential human habitation on Mars. The whole competition was a fantastic experience, and our students did complete the projects and challenges under the guidance of LTS mentors with great enthusiasm and engagement. We plan to participate again with an LTS Team in the 2022 CanSat Competition, if you are interested to join, please get in touch with us.