Creative Coding for ALL
Make tech education available for all young people in Luxembourg.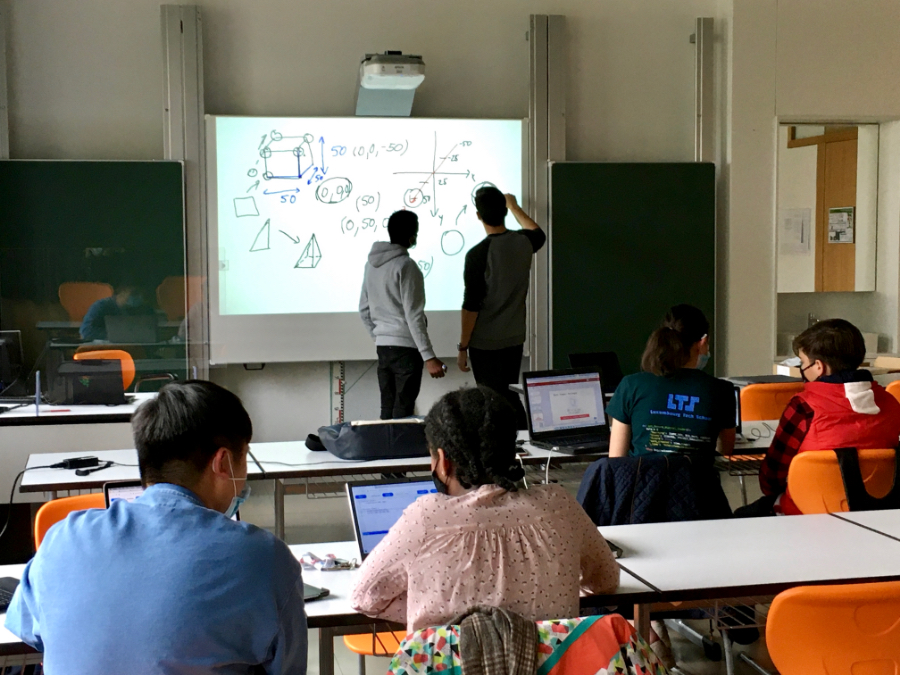 With individual classes and support and donation of laptops, this initiative aims to empower young students with specific needs by giving them an introduction into Creative Coding and allowing them to express themselves digitally, all while promoting integration.
The «Creative Coding for ALL» program has started with a Summer Camp in 2020 together with Croix Rouge Luxembourg and was aimed at refugee children between the ages of 11 and 15. Course participants were introduced to the basic coding concepts as well as elements of computational thinking in a very playful, creative, and fun way.
In the school year 2020-21 the project continues with currently 25 young students aged 11 to 18 who follow the same content as taught in the Level G0 program. The weekly classes take place at Athenée Luxembourg, SABA Jugendcenter Soleuvre, Lycée Technique Ettelbrück as well as online and groups are explicitly held very small to guarantee the highest individual support possible in terms of language, background and learning pace.